relationships

The Absolute Worst Movies to Watch on Date Night
595 votes
4.3k views
30 items
First, it should be noted that we're not saying you shouldn't watch these films. Many of the movies on this list, though bad movies for a date, are actually some of the best films ever made in cinema history.
American Beauty
won five Academy Awards,
Eternal Sunshine of the Spotless Mind
may be one of the most original stories you'll ever see on celluloid, and
Gone Girl
is a top-notch psychological thriller that will have you on the edge of your seat. All we're saying is that maybe these are not the best films to watch if you're hoping your date ends with romance, in fact, this list should be used as a reference. These are the absolute worst movies for date night.
Some of the movies on this list are just plain gross and disturbing. The fact that a filmmaker thought to turn tourists into a human centipede for the sake of entertainment is pretty disgusting. Other films on this list are really depressing. We know right from the beginning that the movie that
Love Story
ends with the young heroine's death, but that won't stop the deluge of tears that will erupt during the film's climax.
Finally, there are the movies about bad marriages and horrific break-ups. Nothing kills romance like witnessing a couple's bitter end. These films hurt the most because we know that there was a time when the onscreen couple was happy and very much in love. No one on a date wants to see what happens when love turns to hate, and a significant other is willing to do anything to hurt their partner.
So let this list be your guide as to what films to avoid on date night. And don't say we didn't warn you!
A seemingly perfect marriage takes a turn for the worse in David Fincher's cinematic adaptation
Gone Girl
. A scorned wife (Rosamund Pike) hates her husband so much that she is willing to set up an elaborate ruse that frames him for her murder. The Dunnes are both twisted and disturbed, if you have any hope that you and your date will one day march down the aisle, this film may sour you on marriage for eternity. In fact, in a film littered with damaged people, marriage may be the worst character of all.
Gone Girl is a 2014 American psychological thriller film directed by David Fincher and adapted by Gillian Flynn from her 2012 novel of the same name. It stars Ben Affleck and Rosamund Pike. Set in the Midwestern United States, the film's story begins as a mystery about a man, Nick Dunne, whose wife, ...more
More About
Actors: Ben Affleck, Neil Patrick Harris, Tyler Perry, Emily Ratajkowski Rosamund Pike, + more
Initial Release: 2014
Directed by: David Fincher
Also Ranked
#23 on The Best Psychological Thrillers of All Time
#39 on The Best Whodunit Movies
#14 on The Best Movies About Bad Relationships
#3 on 25+ Great Movies About Depressing Couples
see more on Gone Girl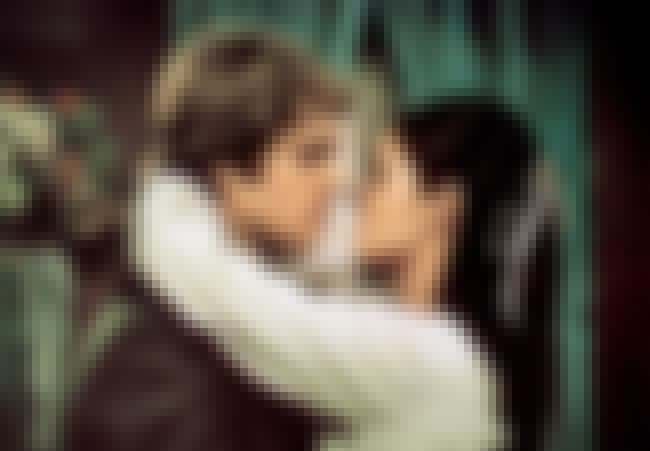 Perhaps the saddest love story ever told? If you cry at the end of this classic weepie, it may make you look sappy and overly-sentimental. If you don't cry at the end, it may make you look cold and unsympathetic. It's probably a better bet on date night to just put on
Pretty Woman
, everything works out at the climax of that one.
Love Story is a 1970 romantic drama film written by Erich Segal, who also authored the best-selling novel of the same name. It was directed by Arthur Hiller and starred Ryan O'Neal, Ali MacGraw, John Marley, Ray Milland and Tommy Lee Jones in his film debut in a minor role. A tragedy, the film is ...more
More About
Actors: Tommy Lee Jones, Ray Milland, Ryan O'Neal, Ali MacGraw John Marley, + more
Initial Release: 1970
Directed by: Arthur Hiller
Also Ranked
#95 on The Best Date Movies
#47 on The Best Oscar-Winning Scores
#24 on The Best Movies for Heartbreak
#18 on The Best Movies About Ivy League Schools
see more on Love Story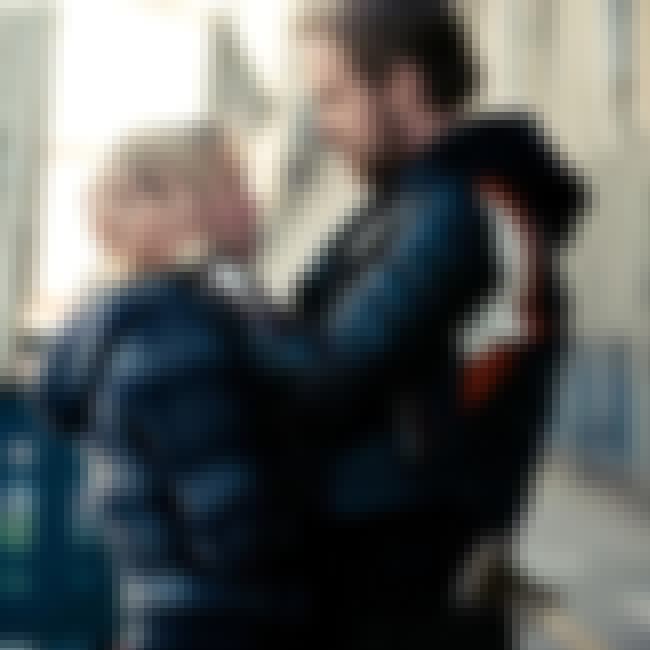 Blue Valentine
is one of those bare-bones independent films that cuts characters in order to make the audience watch them bleed. The narrative jumps back and forth in the relationship between married couple Dean (Ryan Gosling) and Cindy (Michelle Williams). We see them in good times when they first meet, and then cut to them years later, when they are filled with spite and hate. This film will make you question the notion of romance, and that is obviously not a good question to ask on a date.
"Blue Valentine is the story of love lost and love found told in two parallel moments in time. Flooded with romantic memories of their courtship, Dean and Cindy use one night to try and save their failing marriage. Ryan Gosling and Michelle Williams star in this honest portrait of a relationship on ...more
More About
Actors: Ryan Gosling, Michelle Williams, Mike Vogel, Ben Shenkman John Doman, + more
Initial Release: 2010
Directed by: Derek Cianfrance
Also Ranked
#83 on The Best Movies You Never Want to Watch Again
#40 on The Best Movies About Bad Relationships
#2 on The Best Movies With Blue in the Title
#17 on 25+ Great Movies About Depressing Couples
see more on Blue Valentine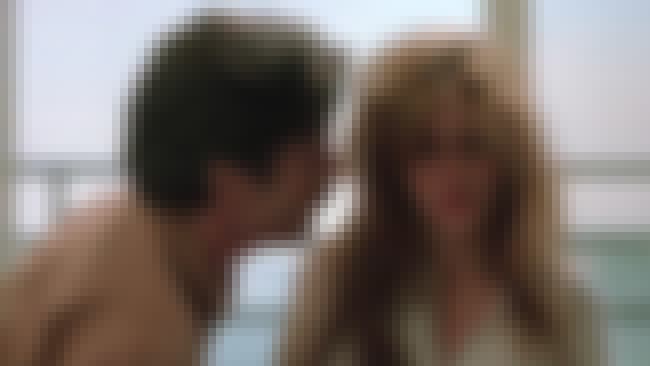 Laura (Julia Roberts) is so petrified of her abusive husband that she fakes her own death, changes her identity, and yet still lives in fear that he may one day find her. Guess what? He does, and he's angry. And, Martin (Patrick Bergin) did not just track his wife down to make sure all the cans in her kitchen were turned the correct way.
Sleeping with the Enemy is a 1991 psychological thriller film directed by Joseph Ruben and starring Julia Roberts and Patrick Bergin. The film is based on Nancy Price's 1987 novel of the same name. Roberts plays a woman who escapes from her abusive, obsessive husband from Cape Cod to Cedar Falls, ...more
More About
Actors: Julia Roberts, Patrick Bergin, Kyle Secor, Kevin Anderson Elizabeth Lawrence, + more
Initial Release: 1991
Directed by: Joseph Ruben
Also Ranked
#48 on The Best Movies of 1991
#10 on The Best Movies About Bad Relationships
#4 on The Best Movies About Stalking
see more on Sleeping with the Enemy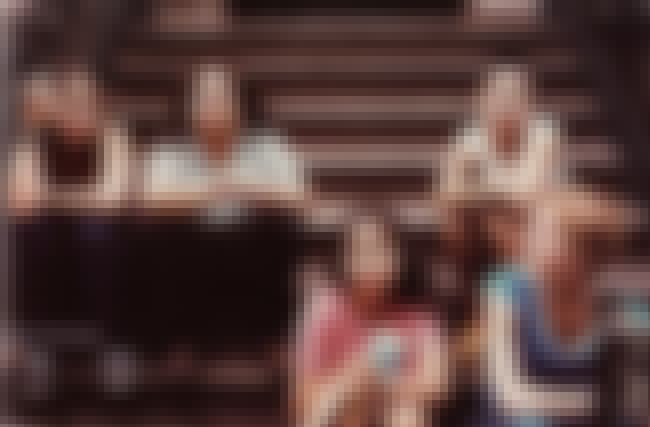 Perhaps the most disturbing film to come out of the 1990s,
Kids
centers around a group of young adults making really, really bad sexual decisions, with terrifying results.
Kids
is a raw and powerful film, and chances are you will feel sick after watching it, which will certainly not set the mood for a romantic evening.
Kids is a 1995 American drama film written by Harmony Korine and directed by Larry Clark. It features Chloë Sevigny, Leo Fitzpatrick, Justin Pierce, and Rosario Dawson, all in their film debuts. Kids is centered on a day in the life of a group of sexually active teenagers in New York City and their ...more
More About
Actors: Rosario Dawson, Chloë Sevigny, Harmony Korine, Jon Abrahams Leo Fitzpatrick, + more
Initial Release: 1995
Directed by: Larry Clark
Also Ranked
#15 on The Most Awkward Movies to Watch with Your Parents
#82 on The Most Nausea-Inducing Great Films
#61 on The Best Hipster Movies
#27 on The Best Ghetto Movies
see more on Kids
Steven Soderbergh's 2013 psychological thriller is filled with twists and turns. The narrative is basically one plot twist after another, that won't be spoiled here. However, you should know before sitting down on the couch to watch this movie with your significant other, that the film features a cornucopia of betrayal, lies, secrets, and maybe even murder.
Side Effects is a 2013 American psychological thriller film directed by Steven Soderbergh from a screenplay written by Scott Z. Burns. The film stars Jude Law, Rooney Mara, Catherine Zeta-Jones, and Channing Tatum. The film concerns the ramifications of an event following a young woman being ...more
More About
Actors: Catherine Zeta-Jones, Jude Law, Channing Tatum, Rooney Mara Vinessa Shaw, + more
Initial Release: 2013
Directed by: Steven Soderbergh
Also Ranked
#41 on The Best Drama Films on Netflix Instant
#25 on The Best Movies About Depression
#25 on 30+ Great Movies About Depression in Women
see more on Side Effects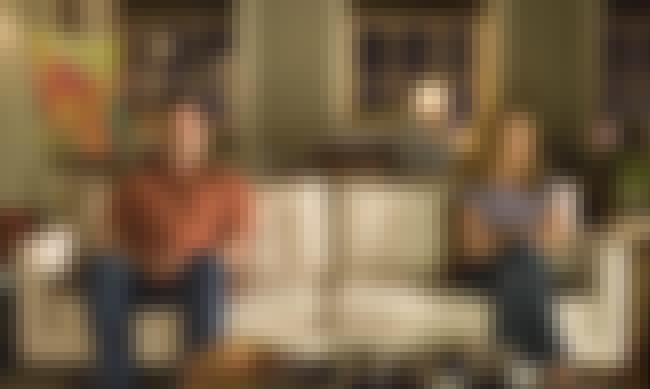 SPOILER ALERT: This movie really is about a break-up. At first it seems that the comedy will follow a traditional genre path of a couple who breaks up, suffers from miscommunication, and gets back together when they both realize their short-comings. But the thing is that they don't get back together, they actually break-up for good, and that's not a positive way to spend two hours on a date.
The Break-Up is a 2006 American romantic comedy film directed by Peyton Reed, starring Jennifer Aniston and Vince Vaughn. It was written by Jay Lavender and Jeremy Garelick and produced by Universal Pictures. ...more
More About
Actors: Jennifer Aniston, Ann-Margret, Vince Vaughn, Jason Bateman Jon Favreau filmography, + more
Initial Release: 2006
Directed by: Peyton Reed
Also Ranked
#16 on The Best Movies About Getting Dumped
#65 on The Best Movies About Bad Relationships
#5 on The Best Movies About Breakups
#22 on The Best Movies About Being Single
see more on The Break-Up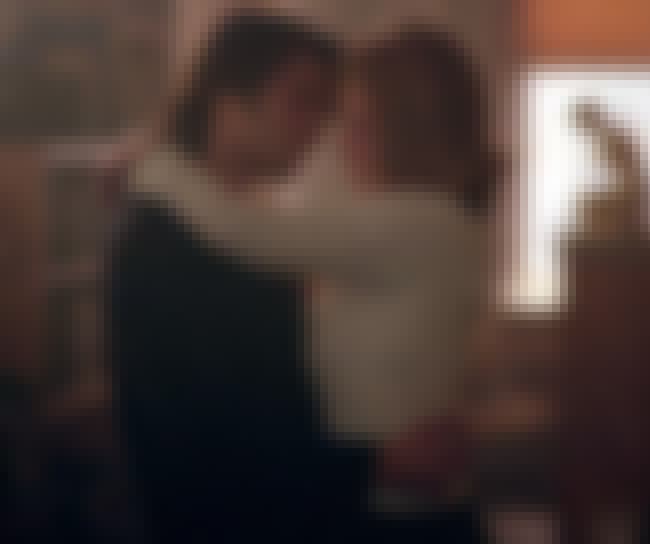 Here's the biggest issue with
Unfaithful
, Connie (Diane Lane) and Ed (Richard Gere) have a great marriage. Sure, they've been together a while, and maybe some of the passion is gone. But they love each other and get along. Yet, when Connie meets a young, attractive, book collector in New York City, she can't resist temptation and risks everything in her life to have a hot and wild affair. Sure this movie is filled with erotic passion, but it's also littered with betrayal and murder-by-snowglobe.
Unfaithful is a 2002 American erotic thriller drama film directed by Adrian Lyne and starring Richard Gere, Diane Lane, Chad Lowe, Dominic Chianese and Olivier Martinez. It was adapted by Alvin Sargent and William Broyles Jr. from the French film The Unfaithful Wife by the noted director Claude ...more
More About
Actors: Diane Lane, Richard Gere, Michelle Monaghan, Erik Per Sullivan Michael Emerson, + more
Initial Release: 2002
Directed by: Adrian Lyne
Also Ranked
#30 on The Most Awkward Movies to Watch with Your Parents
#28 on The Best Movies About Marriage
see more on Unfaithful