politics & history

The Most Useless US Vice Presidents f p @

412 votes

138 voters

1.1k views

18 items

Follow

Embed

List Rules Vote up the vice presidents who accomplished the least during their tenures.
What person in their right mind would want a job that its holders have described as "not worth a bucket of warm piss," something that "is nothing, but may be everything," and "splendid misery?" Ask any of the 47 Vice Presidents of the United States. It was a position that initially had absolutely no responsibilities other than breaking ties in the Senate, and stepping in for the President should he die. And when that actually happened, it wasn't clear if the vice president was ACTUALLY the president.

Such a position is ripe for uselessness, lack of accomplishment, abuse of "power," and general embarrassment. Some vice presidents did their minuscule duties quietly and efficiently. Others had short and useless terms because they either assumed the presidency after a quick death, or themselves died quickly. But a select few have been utter fiascoes - politicians who not only accomplished nothing, but actively damaged the presidents they were serving under, joining the ranks of the worst vice presidents in American history.

A trawl through the most useless vice presidents finds a little of every type of embarrassment. Treason? Check. Scandal? Lots of it. Utter inability to do their job? Constant. Being kept out of the loop of major decisions? Virtually all of them. Bringing humiliation on the Executive Branch? Oh, yes. And even a murder! You'll find them all among the most useless vice presidents in US history.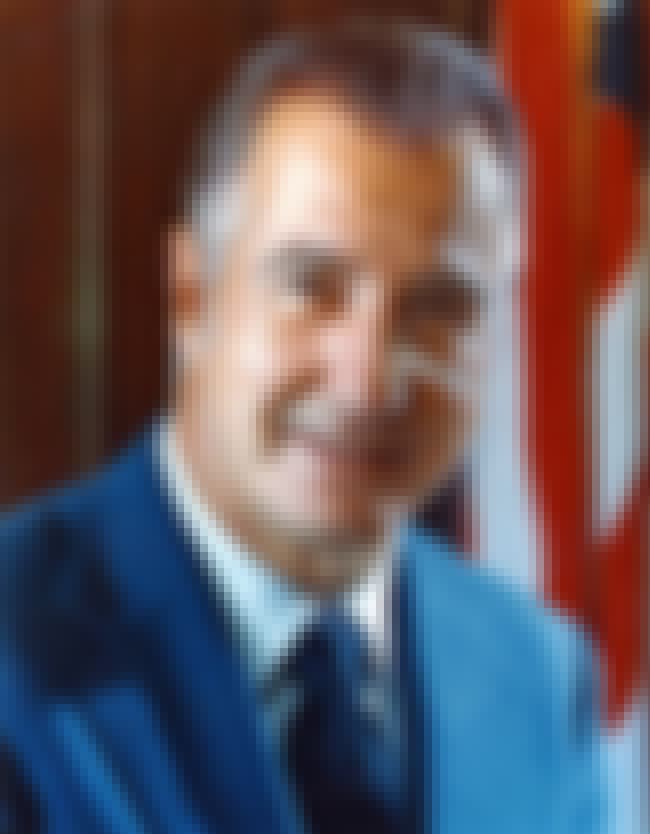 Agnew was mostly an unknown when Richard Nixon tapped him to be his vice presidential nominee in 1968. Despite initial opposition, Agnew became one of the public faces of the administration, giving numerous speeches as the voice of Nixon's "silent majority." But soon, animosity between the two men grew, and Nixon openly spoke of punting Agnew from the ticket in 1972 - joking that nobody would shoot him because then they'd get Agnew for president.
Agnew's downfall came in 1973, when he was indicted on tax evasion, fraud, bribery, extortion, and conspiracy. He'd taken massive bribes as Governor of Maryland, and after his indictment, pled no contest, quickly resigning the vice presidency. In his later years, Agnew blamed Nixon for bringing the charges into the public as a distraction from the Watergate scandal, and the two men never spoke again.
Ironically, if Agnew had been able to stay in office, he would have indeed become president, as Nixon resigned 10 months later.
More About
Age: Died at 78 (1918-1996)
Birthplace: Towson, Baltimore, Maryland, United States of America
Nationality: United States of America
Also Ranked
#37 on The Greatest U.S. Vice Presidents of All Time
see more on Spiro Agnew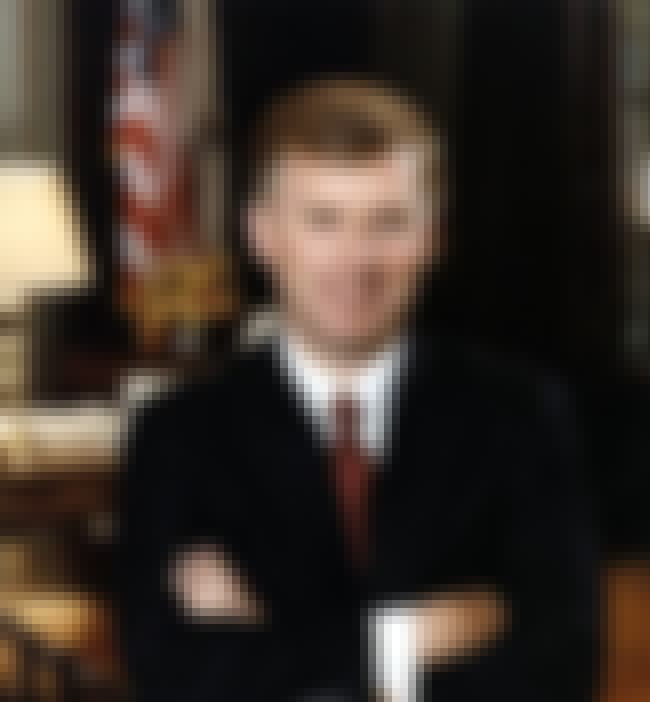 With little of note in his background, Indiana Senator Dan Quayle was seen as unqualified for the position of vice president. He'd go on to prove that over and over during George H.W. Bush's term in office, constantly embarrassing himself and the administration with bizarre gaffes - a penchant that began in 1988 when he was crushed in the vice presidential debate.
Quayle's butchering of the English language was so legendary that it's virtually impossible to differentiate between his
real gaffes and fake ones
. But two truly stuck in the American zeitgeist, ruining his career, and massively embarrassing Bush. The first was his bizarre attack on the TV series
Murphy Brown
, and the other was his public botched spelling of the word "
potato
" by insisting to a 12 year old that it had an "e" at the end. Quayle later insisted that he did, in fact, know how to spell the word, but the school gave him flash cards that had it incorrectly spelled, and he didn't want to make them look bad.
The completely useless vice president slunk off into obscurity, and other than a brief run at the Republican nomination in 2000, has never run for office again.
More About
Age: 70
Birthplace: Indianapolis, Indiana, United States of America
Nationality: United States of America
Also Ranked
#46 on Famous Politicians You'd Want to Have a Beer With
#32 on The Greatest U.S. Vice Presidents of All Time
see more on Dan Quayle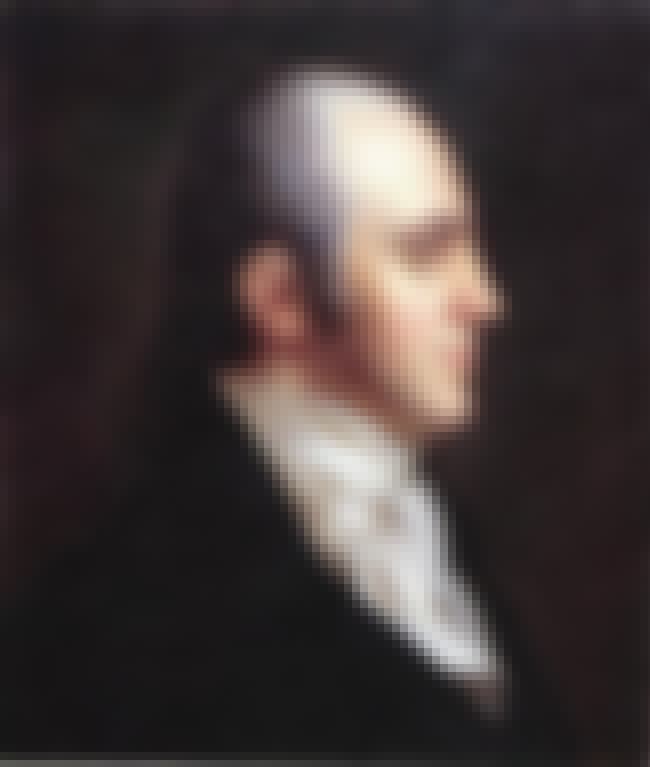 Aaron Burr was noted for being an even-handed president of the Senate, and very nearly won the office of President himself in 1800. But he was involved in
two scandals
that marred the office for decades, deeply embarrassing President Jefferson, and landing Burr on a very short list of the worst vice presidents in history.
The first, and far more famous, is when Burr murdered fellow Founding Father Alexander Hamilton in an illegal duel - while serving as vice president. Burr fled to South Carolina when he was charged with murder, but eventually came back to Washington to finish out his term. Then, two years after his vice presidency, he was arrested and tried for treason for his attempt to raise an army to invade Mexico and start a war with Spain. The trial ended in acquittal thanks to a lack of witnesses (though the jury made it clear they believed Burr was guilty), and Burr was ruined.
More About
Age: Died at 80 (1756-1836)
Birthplace: Newark, New Jersey, United States of America
Nationality: United States of America
Also Ranked
#82 on The Best American Founding Fathers
#27 on The Greatest U.S. Vice Presidents of All Time
see more on Aaron Burr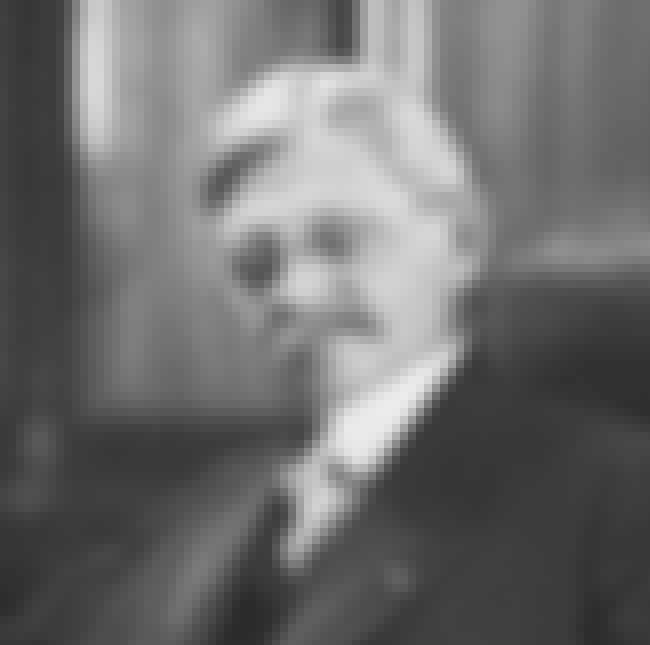 A glib jokester, Marshall was intensely disliked by most Washington power players, and had a functional animosity with President Woodrow Wilson. Marshall, who never really wanted the job, spent Wilson's first term avoiding any semblance of work, then traveled around during World War I giving patriotic speeches. He held cabinet meetings when Wilson was in Europe, but made it clear that he had no authority to act.
But the high point of Marshall's uselessness came in October 1919, when Wilson was cut down by an
incapacitating stroke
. It wasn't clear if Wilson could still function as president, and conventional wisdom would have held that Marshall should have stepped in. But he was consistently kept out of the loop on the president's condition - primarily because Edith Wilson couldn't stand him. Marshall refused to take on the role of Acting President, as the procedure for Wilson taking power back wasn't clear, and he didn't want to appear disloyal or overly ambitious. With Wilson out of action and Marshall refusing to pick up the mantle, It fell to Edith to carry out her husband's duties as un-elected president for the rest of his second term - a blatant abrogation of Marshall's sworn duties.
The result of Marshall's malaise and the confusion over who was actually in charge was that the Senate never ratified the League of Nations treaty - leaving the international body virtually powerless.
More About
Age: Died at 71 (1854-1925)
Birthplace: North Manchester, Chester Township, Indiana, USA
Nationality: United States of America
Also Ranked
#24 on The Greatest U.S. Vice Presidents of All Time
see more on Thomas R. Marshall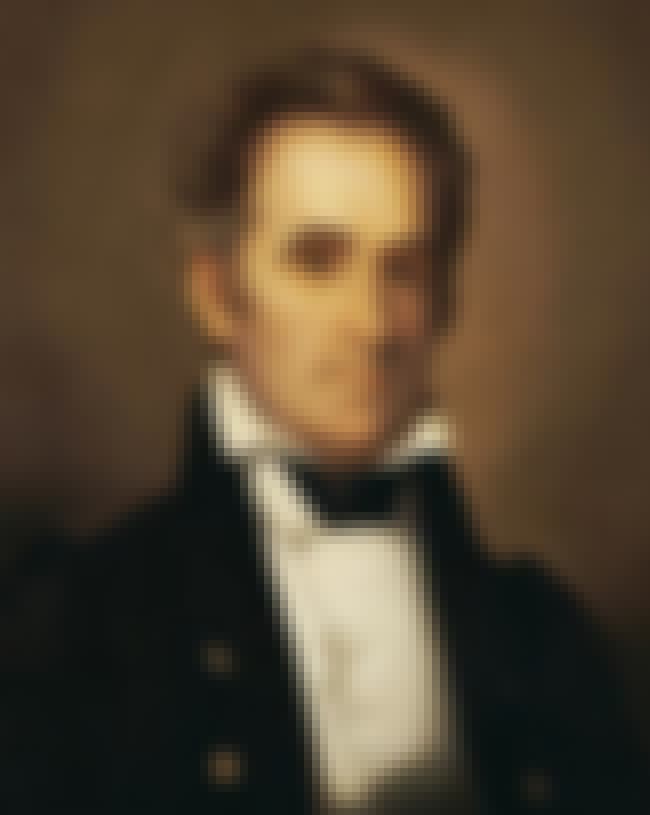 Johnson's claim to fame before becoming Martin Van Buren's vice president was personally killing the Shawnee chief Tecumseh. Johnson was so gleeful over the killing that he campaigned for vice president with the slogan "
Rumpsey Dumpsey, Colonel Johnson Killed Tecumseh."

It apparently worked, as he won (despite one state's Democratic legislators refusing to vote for him), and proceeded to sponsor an expedition to the North Pole so Americans could drill into the center of the earth. He later took almost a year-long leave of absence to run a tavern in Kentucky, due to his being wiped out by the Panic of 1837.

Johnson added so little value to the Van Buren ticket that Van Buren ran for president again in 1840 without a running mate.
More About
Age: Died at 70 (1780-1850)
Birthplace: Louisville, Kentucky, USA
Nationality: United States of America
Also Ranked
#41 on The Greatest U.S. Vice Presidents of All Time
see more on Richard Mentor Johnson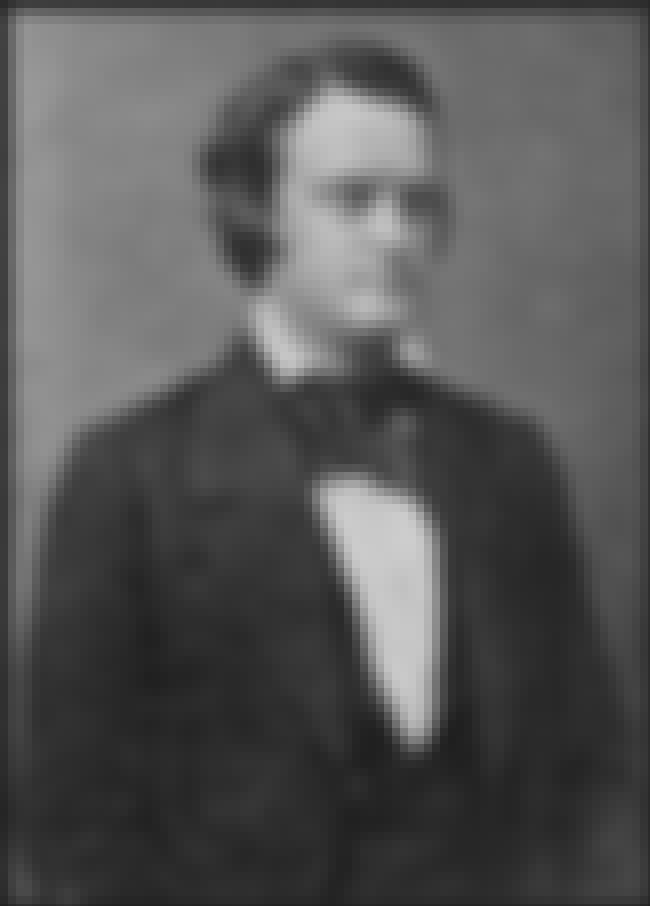 The youngest vice president in history, the 36-year-old Breckinridge wasn't actually a terrible vice president – just a treasonous one. He was elected to the legislature of Kentucky in 1859 – while still the vice president. After James Buchanan's one term, he ran for the Democratic nomination against Abraham Lincoln. When he lost, he announced his support of slavery and secession.
The Senate charged him with
treason
, and expelled him. So, he joined the Confederate army as a brigadier general. After actively fighting against the Union for the entire war, Breckinridge became the highest ranking Confederate official to evade capture, fleeing to Cuba, then Europe.
More About
Age: Died at 54 (1821-1875)
Birthplace: Lexington, Kentucky, USA
Nationality: Confederate States of America, United States of America
Party (if partisan): Southern Democratic Party
see more on John C. Breckinridge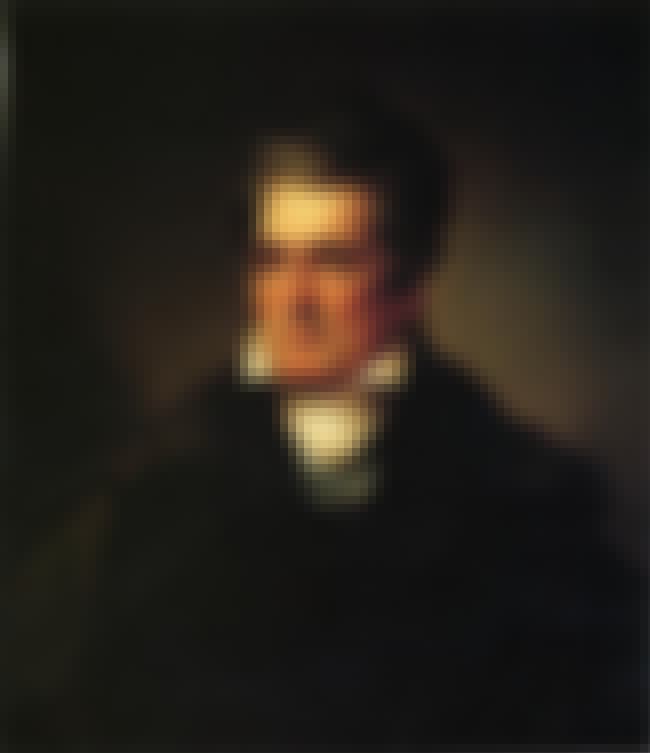 Calhoun's uselessness began when he offered his support to BOTH candidates running in the 1824 election, and when John Quincy Adams won, Calhoun was duly elected as his VP. An ardent supporter of slavery,
Calhoun
was a key player in the Nullification Crisis, which nearly gave one state the power to overturn federal law. Later, as Andrew Jackson's VP, he ripped apart the cabinet by turning the Secretary's of War's wife into an object of public ridicule. Jackson was so disgusted that he forced Calhoun to resign.
More About
Age: Died at 68 (1782-1850)
Birthplace: Abbeville, South Carolina, USA
Nationality: United States of America
Also Ranked
#37 on The Most Influential Politicians in American History
#58 on The Best Former US Secretaries of State of All Time
#18 on The Greatest U.S. Vice Presidents of All Time
see more on John C. Calhoun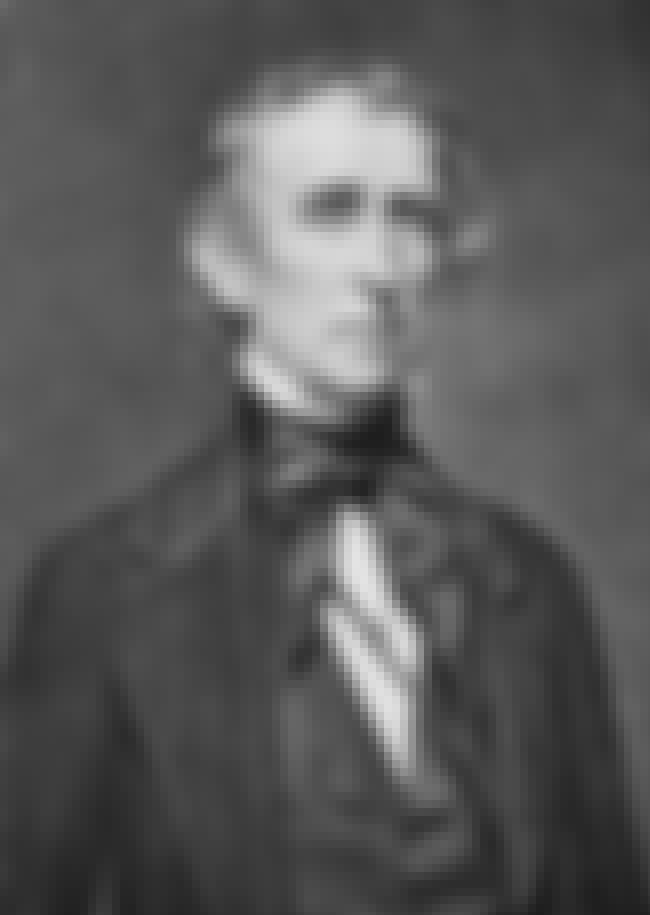 Tyler's uselessness as vice president was mostly by default. He only held the office for a month before William Henry Harrison died of an illness he contracted during his insanely long inauguration speech.
However, as the first vice president to ascend to the presidency, Tyler was held in such low standing that legislators weren't even sure if he was actually the president, or a caretaker. The subsequent "
Legitimacy Crisis
" left Tyler kicked out of his own party, and facing impeachment three different times.
More About
Age: Died at 72 (1790-1862)
Birthplace: Virginia, USA
Nationality: United States of America
Also Ranked
#24 on The Best Political Nicknames
#37 on The Greatest U.S. Presidents of All Time
#14 on The Greatest U.S. Vice Presidents of All Time
see more on John Tyler