burgers

10 Wendy's Items That Were Basically a Bacon Cheeseburger f p @

106 votes
32 voters
4k views
10 items
Follow
Embed
List Rules Upvote the Wendy's burgers, that though they were really just a bacon cheeseburger, had at least some semblance of creativity and new element thrown in.
For the junkfood junkie, little excites more than a
new fast food
item, and thankfully for those of us with bellies to bolster, the sheer amount of chains and the competition between them ensures we get new things almost every week. And sure, sometimes they're not all that new - it's predictable, for example, that the fish sandwich you remember from Lent last year will return, and the McRib visits McDonald's as predictably as the price of pork dips. But generally, innovation will out. Even Taco Bell, infamous for using the same key ingredients over and over, finally started throwing in curveball ingredients like Doritos and Cap'n Crunch.
Less so for Wendy's. It's not that they don't introduce new items; it's just that every new item is, essentially, a bacon cheeseburger - no matter what kinds of epic terms precede and follow "baconator." That's great if you like that, but here's the thing: the pleasures of a bacon cheeseburger are basic, and it doesn't matter what else you throw on it. But boy, have they tried. Over and over. Let's now take a moment to remember just how many times they tried to get fancy with a primal meal main event that does not need the assist. Just how many bacon cheeseburgers has Wendy's thrown at fast food fans? Take a look and upvote those that are at least somewhat creative.
(2007) Wendy's could have stopped right here. Six strips of thick-cut bacon, double beef and cheese, ketchup, and mayo. For delicious heart-attack on a bun, this cuts to the chase. You don't have to mess with the formula after this.
Also Ranked
#4 on The Best Fast Food Burgers
#1 on The Best Fast Food Bacon Cheeseburgers
see more on Wendy's Baconator
(2009) Otherwise known as "Son of Baconator, but with Kaiser Bun and Veggies." That's not really a catchy title, though. However, if you want to believe you're not being totally unhealthy, or if you're sure that putting tomatoes on stuff will completely protect you from cancer (because lycopene), this Wendy's offering was made with you in mind.
(1988) The predecessor of the Bacon Deluxe, this had only two strips of bacon instead of four, because three decades ago, we didn't realize that you can just keep adding fried things past the point of insanity, and despite every health warning, people will still buy it. The original Big Classic was designed to compete with Burger King's Whopper; adding bacon apparently worked out so well that Wendy's has been doing it on seemingly every new burger ever since.
(2010) Blue cheese will actively change the flavor of any dish, and makes this the most "different" offering on the list. But then you add ketchup, mayo, and "tangy steakhouse sauce"? And you're also adding sautéed onions? Any real American appreciates the excess, but it's like you're afraid of your key, strong-flavored ingredient and want to water it down. Bacon will do that for you all on its own.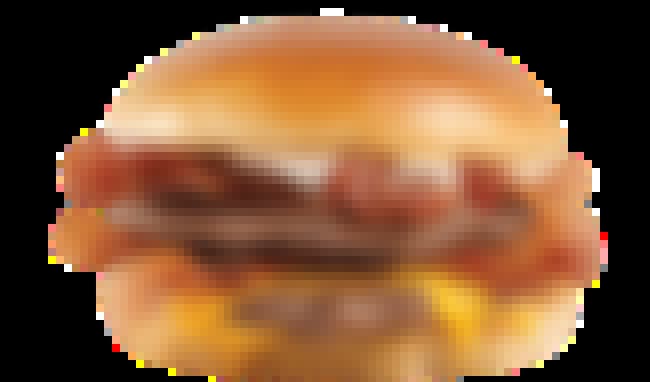 (2012) Oh, Wendy's. You actually found a more dramatic way to say "Junior Bacon Cheeseburger." Good for you. But did nobody tell you sequels are supposed to be bigger and more elaborate than the original? (You're also not supposed to wait five years...)
Ciabatta Bacon Cheeseburger
(2014) OooOOooooOOoo, fancy! Aged Asiago cheese, rosemary-garlic aioli, and oven-roasted tomatoes. All of which will be drowned out by ground beef and fried pig. Does Wendy's reeeally think we're going to taste subtle hints of rosemary and garlic when there's thick bacon involved?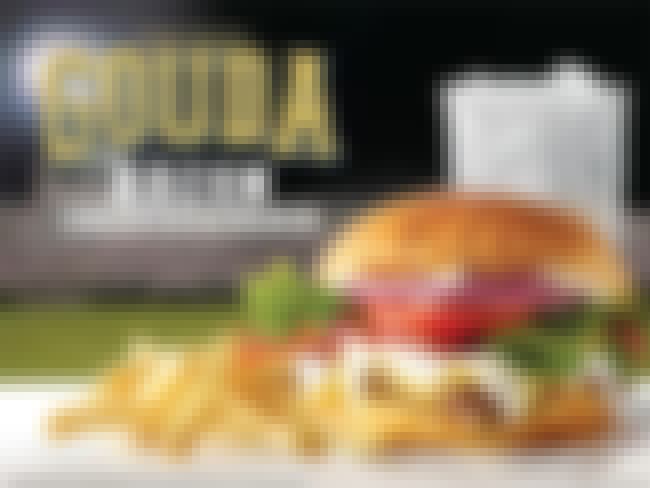 (2015) Okay, sure. If you put garlic aioli, gouda cheese, and warm Swiss gruyere cheese sauce on a burger, you will taste it. But you will also kinda be drowning out the bacon, which seems like a waste. On the other hand, you get to make endless puns about how your sandwich is "very, very gouda!"
Pretzel Bacon Cheeseburger
(2013) You can call a bun a pretzel all you like, but that doesn't mean it is one. As far as Wendy's goes, it seems to mean you overcooked the outside a little bit. Nobody -
nobody
- is buying a bacon cheeseburger because they want to taste the bun. It's there to hold the meat and cheese together, period. Also, nobody is going to buy a burger
because Nick Lachey tells them to
.