Song

The Best Original Songs from Crazy Ex-Girlfriend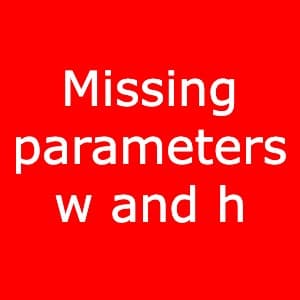 807 votes
4.1k views
47 items
Embed
List Rules Original songs written for and performed on the CW show only.
Rebecca Bunch is having a life crisis as the many hilarious original songs on

Crazy Ex-Girlfriend

highlight. Her high-stress workaholic job as a lawyer in New York City was getting to her and her drive to succeed and lack of a personal life might have pushed her over the edge. In any case, Rebecca, a Yale and Harvard alum, cracks. She makes a random decision to move to West Covina, CA the home of her first love from summer camp, Josh. Why? Because it's a brilliant way to set up a musical series and it's great fodder for some fun original TV musical songs.

Warning: some explicit lyrics ahead!



The idea and the songs from

Crazy Ex-Girlfriend

may seem to mock Southern California on the surface, but that would be missing creator Rachel Bloom's point. The original

Crazy Ex-Girlfriend

songs and musical numbers make us embrace, and eventually fall for, West Covina and its residents - especially the nutso Rebecca.

The music from

Crazy Ex-Girlfriend

is nothing short of brilliant. There are clever jokes; insider nods to SoCal culture; and realistic and wacky depictions of relationships between friends, lovers, and family. There's even a shout out to Filipino culture along the way!

Pete Gardner (Darryl), Vincent Rodriguez (Josh), Santino Fontana (Greg), Donna Lynne Champlin (Paula), Gabrielle Ruiz (Valencia), and Tovah Feldshuh (Mrs. Bunch) all had to bring singing skills equal to their comedy chops on

Crazy Ex-Girlfriend,

in order to keep up with the gloriously nutty brain of creator and writer Rachel Bloom (Rebecca).

If you haven't seen it yet, you'll be sure to get many if not all of these

Crazy Ex-Girlfriend

songs stuck in your head, even if it's just for remembering that taking a total stranger home is dangerous and that's not how smoke or fire works.

What's your favorite

Crazy Ex-Girlfriend

show music so far? Darryl's kind of creepy love song to his daughter? Rebecca's rap about "giving good parent"? Valencia's vagina voodoo yoga magic? Rebecca's mom's guilt-ridden plea for a bathroom? Upvote your favorite original song from

Crazy Ex-Girlfriend

and be sure to sing it with feeling... and that insane look in your eye.
List Photo: CW