tv episodes

The Best Bob's Burgers Episodes of All Time

5.9k votes

21k views

64 items

Embed

List Rules The Best Bob's Burgers episodes, no matter how popular they are. of All Time
List of the best
Bob's Burgers
episodes, as voted on by other fans of the series. The Belcher family adventures are an offbeat thrill that celebrates family, singing, burgers and butts. Characters like Tina and Gene have stolen the spotlight in so many episodes, helping solidify
Bobs Burgers
as an animation juggernaut. The show may not be as big as
The Simpsons
or
Family Guy
, but it certainly has amassed a dedicated fan base.
With so many memorable episodes of the show, it's hard to trust just one person's opinion of what the top
Bob's Burgers
episodes of all time are. Fans of
Bob's Burgers
are extremely passionate about the show, and there is often debate over which episodes are better than others. That's why this list exists- so you can vote for your favorites and we can find out once and for all what everyone thinks the best episode is. List features episodes like "Human Flesh", "Crawl Space", and many more. What is the best
Bob's Burgers
episode of all time? Look below and find out.
Collection Photo: Fox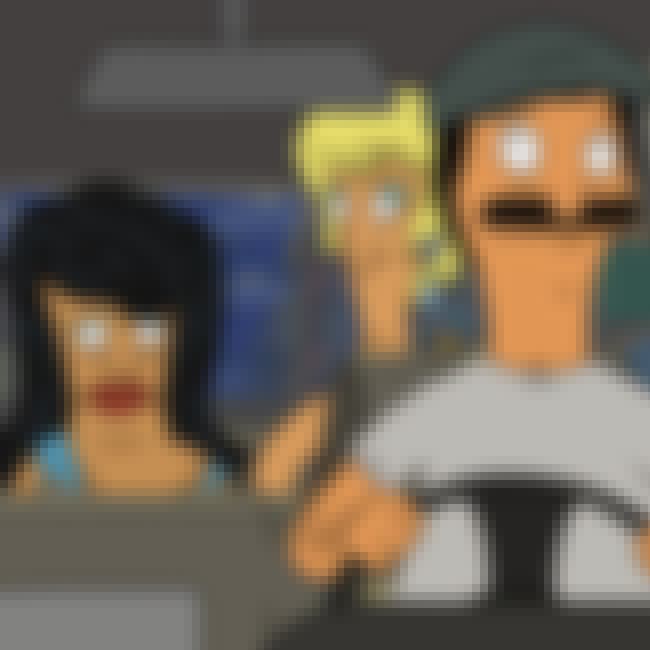 "Sheesh! Cab, Bob?" is the sixth episode of the first season of the animated television series Bob's Burgers. "Sheesh! Cab, Bob?" originally aired on the Fox network in the United States on March 6, 2011. The episode was written by Jon Schroeder and directed by Jennifer Coyle. It received positive ...more
More About
Original Airing: Sep 25 2011
Season: Bob's Burgers - Season 1
Episode Number: 6
Previous Episode: Hamburger Dinner Theater
Next Episode: Bed & Breakfast
see more on Sheesh! Cab, Bob?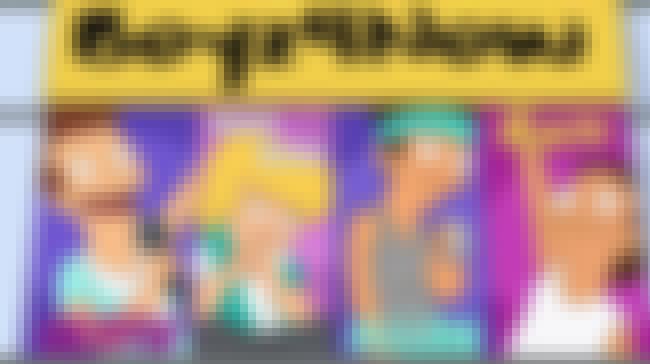 While accompanying Tina to a "Boyz 4 Now" concert, Louise develops a crush on one of the lead singers, Boo Boo - and is in disbelief that she actually likes a boy! Meanwhile, Gene gets creative - and slightly offensive - in a table-setting competition. ...more
More About
Original Airing: Apr 28 2013
Season: Bob's Burgers - Season 3
Episode Number: 21
Previous Episode: The Kids Run the Restaurant
Next Episode: Carpe Museum
see more on Boyz 4 Now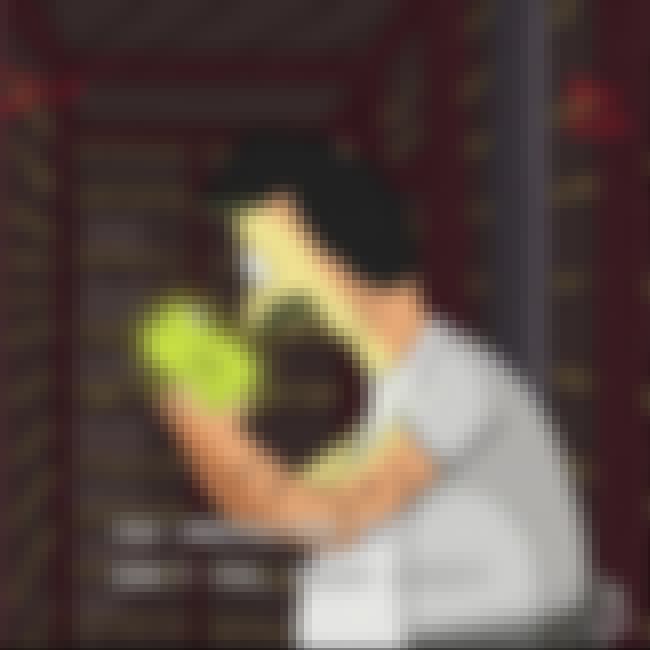 "Crawl Space" is the second episode of the first season of the animated television series Bob's Burgers. "Crawl Space" originally aired on the Fox network in the United States on January 16, 2011. The episode was written by Loren Bouchard and Jim Dauterive, and directed by Kyoung Hee Lim. It ...more
More About
Original Airing: Aug 28 2011
Season: Bob's Burgers - Season 1
Episode Number: 2
Director: Kyounghee Lim
Previous Episode: Human Flesh
Next Episode: Sacred Cow
see more on Crawl Space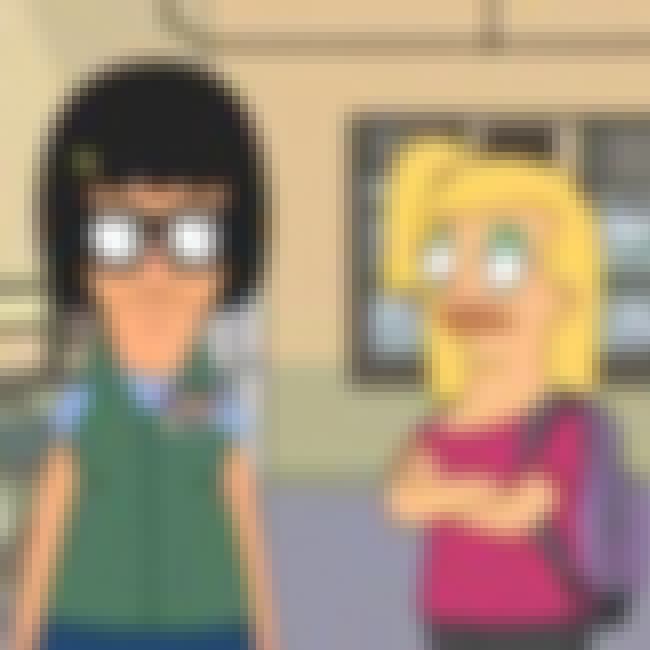 Tina befriends a bad girl in a bid to get closer to Jimmy Junior. ...more
More About
Original Airing: Oct 14 2012
Season: Bob's Burgers - Season 2
Episode Number: 8
Previous Episode: Moody Foodie
Next Episode: Beefsquatch
see more on Bad Tina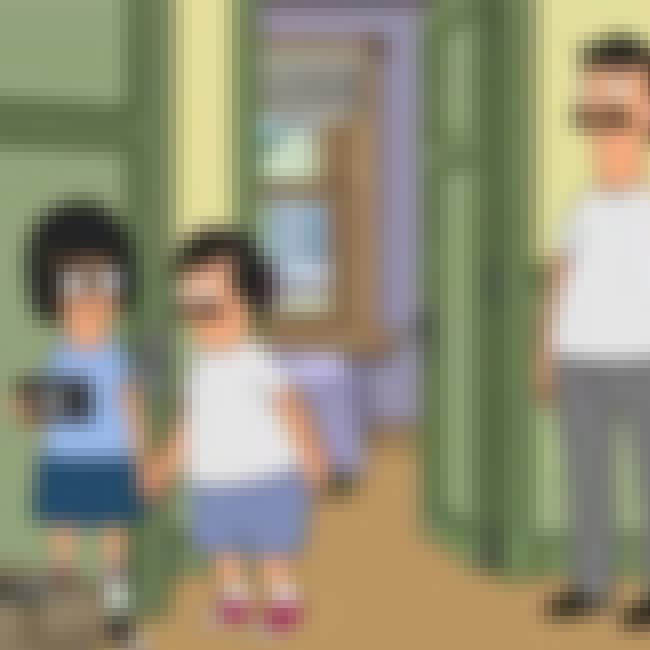 3 people just voted on
Broadcast Wagstaff School News
There is a "Mad Pooper" running wild at the Belcher children's middle school and Tina finds herself on a mission to get to the "bottom" of the situation. ...more
More About
Original Airing: Jan 27 2013
Season: Bob's Burgers - Season 3
Episode Number: 12
Previous Episode: Nude Beach
Next Episode: My Fuzzy Valentine
see more on Broadcast Wagstaff School News
4 people just voted on
Full Bars
"Full Bars" is the second episode of the third season of the animated comedy series Bob's Burgers. The episode premiered on October 7, 2012 in the United States on Fox. This marks the series first Halloween episode. ...more
More About
Original Airing: Oct 07 2012
Season: Bob's Burgers - Season 3
Episode Number: 2
Previous Episode: Ear-sy Rider
Next Episode: Bob Fires the Kids
see more on Full Bars
"Two for Tina" is the 17th episode of the third season of the animated comedy series Bob's Burgers and the overall 39th episode, and is written by Scott Jacobson and directed by Wes Archer. It aired on Fox in the United States on March 17, 2013. ...more
More About
Original Airing: Mar 17 2013
Season: Bob's Burgers - Season 3
Episode Number: 17
Previous Episode: Topsy
Next Episode: It Snakes a Village
see more on Two for Tina
A bank robber holds up a bank across the street from Bob's Burgers. When the robbery goes awry, Bob finds himself at the center of a hostage crisis. ...more
More About
Original Airing: Sep 02 2012
Season: Bob's Burgers - Season 2
Episode Number: 2
Director: Wes Archer
Next Episode: Synchronized Swimming
see more on Bob Day Afternoon