politicians

The Best Logos in the 2016 Presidential Election

3.1k votes

1.8k views

18 items

Embed
A candidate's considered their options, heard from their supporters, and has finally decided to run for president in 2016. What's next? Well, designing a campaign logo is definitely high on that list! A candidate's logo is one of the simplest, most effective ways in getting one's message out and creating brand recognition for the 2016 presidential election. This list compiles all the logos of each declared candidate!

Furthermore, we've dug into comments that some designers have made, questioning the efficacy of each presidential candidate's design. Each logo plays into the personality of its candidate, shaped by who they are. Some are big and loud, others are simple and direct, and some... well, some just don't quite make a lot of sense to most peopl, but supporters may totally get what's going on! That's the interesting part of these logos - sometimes they're made for someone else!

No matter what political stripe you are, there's plenty to enjoy with this list of 2016 presidential logos. Take a look at what the candidates have chosen and vote up the best and most effective campaign logos below!

With a tagline of "From Hope To Higher Ground," it's not crazy to think of Mike Huckabee's logo as a direct contrast, a "
reactionary logo
," to Obama's "hope" and "change" narrative.
see more on Mike Huckabee

The distortion of the A in Dr. Ben Carson's has its
promoters and detractors
, turning the second word into "'Merica," a popular refrain. Its simplicity has been praised as well.

Lindsey Graham's logo is
tiny
, doesn't integrate with his website, and doesn't have a larger version for the web. Not surprising, given the man doesn't get on the Internet at all.
see more on Lindsey Graham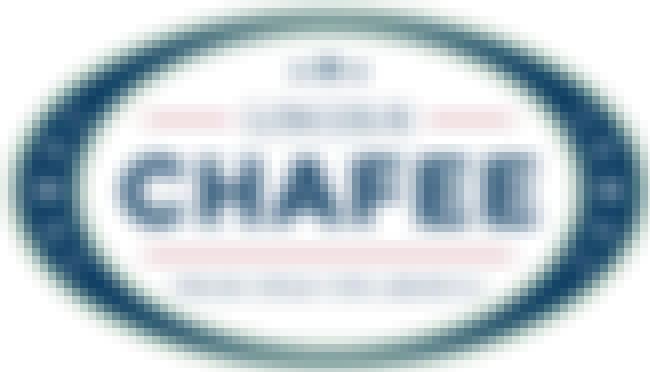 Lincoln Chafee's bid for president is already considered a
long-shot
, and the logo revealed seems to be aiming right for the middle - keeping the blue of his party, a simple round design and his name in a sans-serif font.
see more on Lincoln Chafee

It's a funny look because
Js are funny letters
, but it has a great sense of color, and Bobby Jindal's taking a wide use of the color blue, which is odd for a red state governor.
see more on Bobby Jindal
With "
nice, light, almost cheerful
" colors, designers appreciate Bernie Sanders's simple approach to his logo. Some don't particularly like "title gimmicks," which we'll interpret to mean the star over the "i."
see more on Bernie Sanders

Marco Rubio's logo perplexed design experts. Folks find the picture of America dotting the "i" odd, particularly since it doesn't have Alaska and Hawaii, also noting simply that the US map is "
clunky
," which makes the logo clunky.
see more on Marco Rubio

Jill Stein's logo was received with a bit of a head scratch. It's a very bold choice for the Green Party candidate to
not use the red, white, and blue
aesthetic for her presidential campaign.
see more on Jill Stein